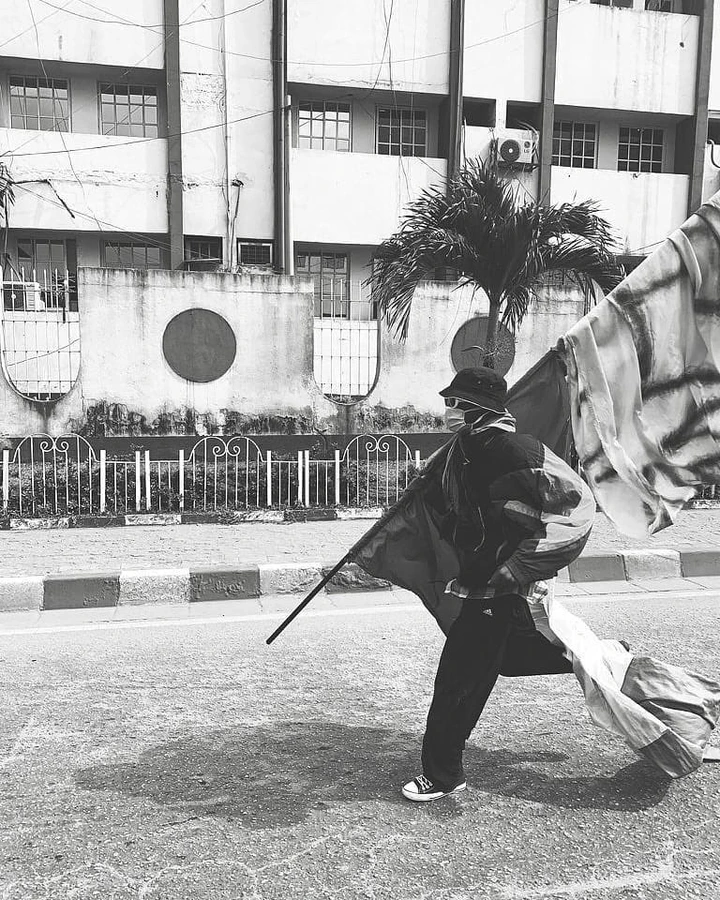 There was a particular guy that stood out during the ENDSARS Protest. This guy is popularly called the Flag Boy. Nobody knows his real name but he was very active during the ENDSARS movement against police brutality. He never missed any of protests against police brutality and he always does his own protest with a very big flag.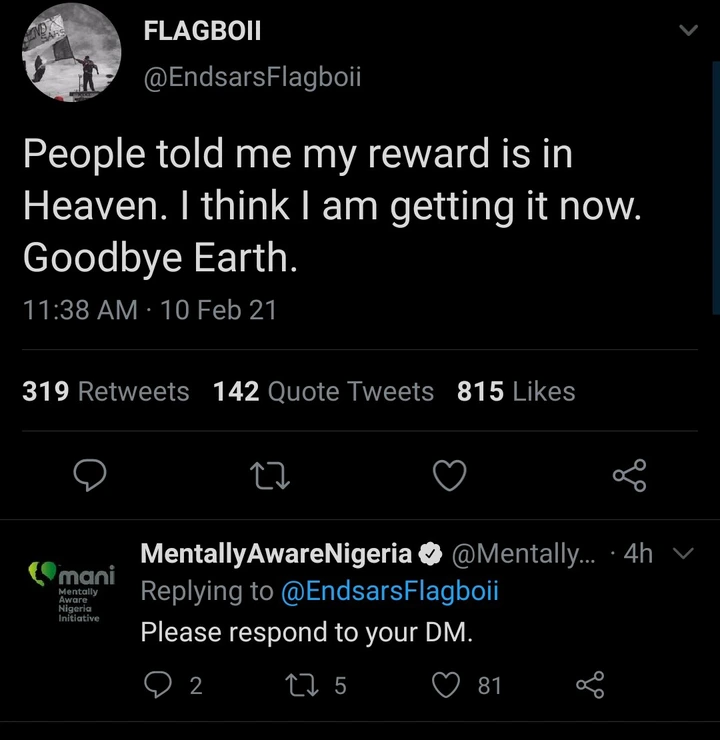 He goes around with the flag and sometimes, he climbs high places to show people the flag. This young guy has just shared a very disturbing post on twitter which has left thousands of people including Aisha Yesufu worried. This guy has been enthused about the betterment of this country and he is ready to sacrifice anything to achieve that goal. For the past few days, he has been showing interest in the Occupy Lekki Toll Gate movement insisting that Lekki Toll Gate remains closed until everyone involved in the shooting of protesters is brought to book. Suddenly, everything just went off about him. In his last post online, he said 'People told me my reward is in heaven. I think I am getting it now. Goodbye Earth'. This is definitely a suicide note. After he posted this, people have been very worried about his well-being. People attempted to reach out to him but he is no longer responding to any messages.See his post that got people worriedSee his pictures during the protest Someone quickly called the attention of Aisha Yesufu to this suicide note and Aisha Yesufu has been trying to reach him since then but all effort to reach him is futile. His post went viral and an online mental awareness initiative saw the post. They also said that have been trying to reach out to the guy but he is not responding to their messages. People are desperately worried about this guy at the moment. He really tried during the ENDSARS Movement and it seems he is going through tough times at this moment. We hope he does not make any mistake that would cause him his life.tIt has gotten so many people worried on the internet. A user @Ogunwo Kaypable says 'Hi flagboi. You do not know how many people you have given hope just by waving the flags. How many persons you have connected and how much happiness you bring to a lot of souls. Just take a deep breath because there is light at the end of the tunnel.' @LadiAdigun says 'Please oooo flag boy, we love you and can't wait to see you raise your flag again on Saturday'.See what people are saying in his comment section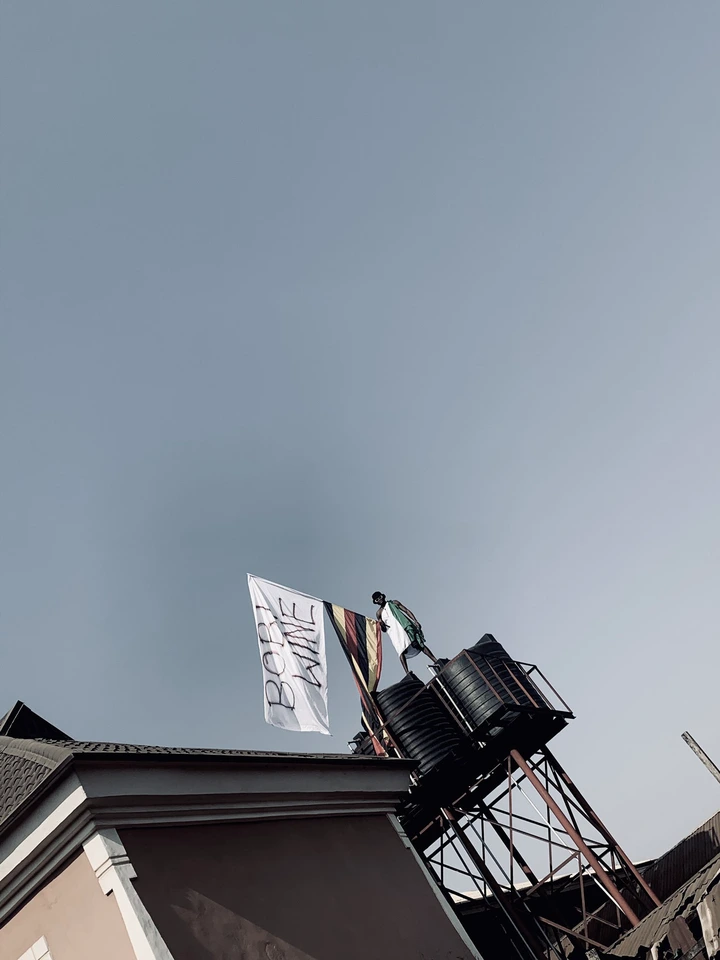 Fᴏʀ ᴏɴʟ
i
ɴᴇ ᴀᴅᴠᴇʀᴛ
WhatsApp only➪2347026214085
What did you think about this mind blowing article?
Drop your comment