Taking a bath is fun to most people especially when they have to sit in a bathtub. It will seem as though you should spend all the day in the bathtub without letting go. So, everything we do in life seems like fun to some of our Nigerian celebrities. They love to make fun with everything they do, this is why they would always flaunt a lot of things around including their personal life. Well, such is the kind of life most celebrities live. A day won't pass without them having something to show off or flaunt around just like Anita Joseph did today.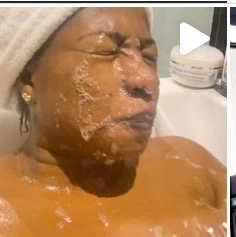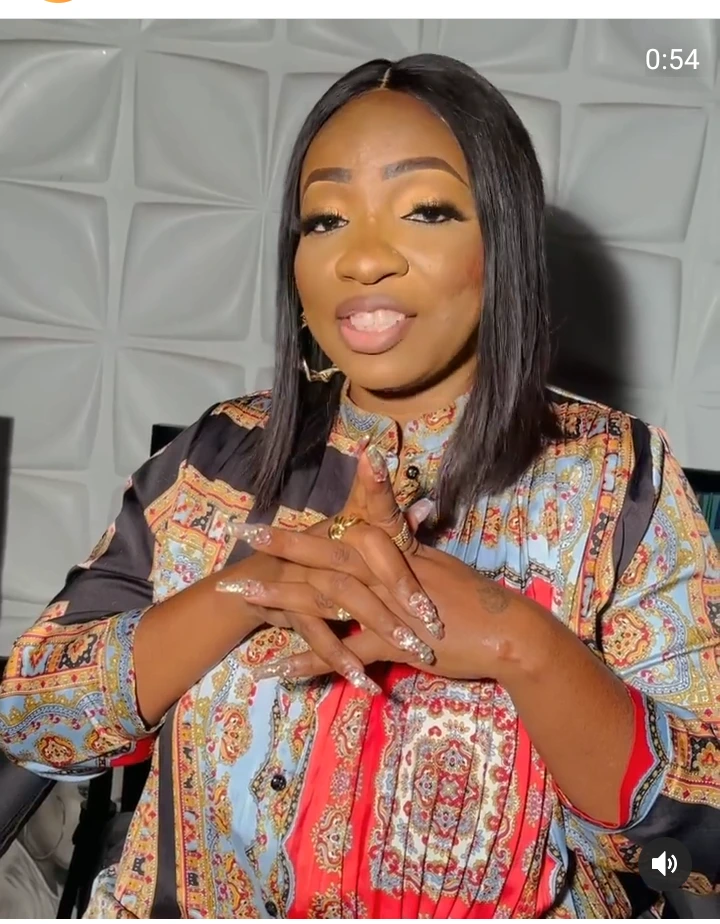 Anita Joseph is a Nigerian movie actress has featured in several movies and still very much active in the movie industry. She is one of the many Nigerian celebrities who loves to show off or flaunt themselves on their media pages. Today, she shared some photos where she flaunts herself taking a bath. She was seen in the photos sitting in a bathtub, while she tied a white towel on her head to prevent water from touching her hair. Judging from the photos she shared on Instagram few hours ago, her skin is actually glowing. She is probably doing a skincare routine which is why she says "you can see my skin progress". Well, let's check out the photos below Photos er be. enemies of progress.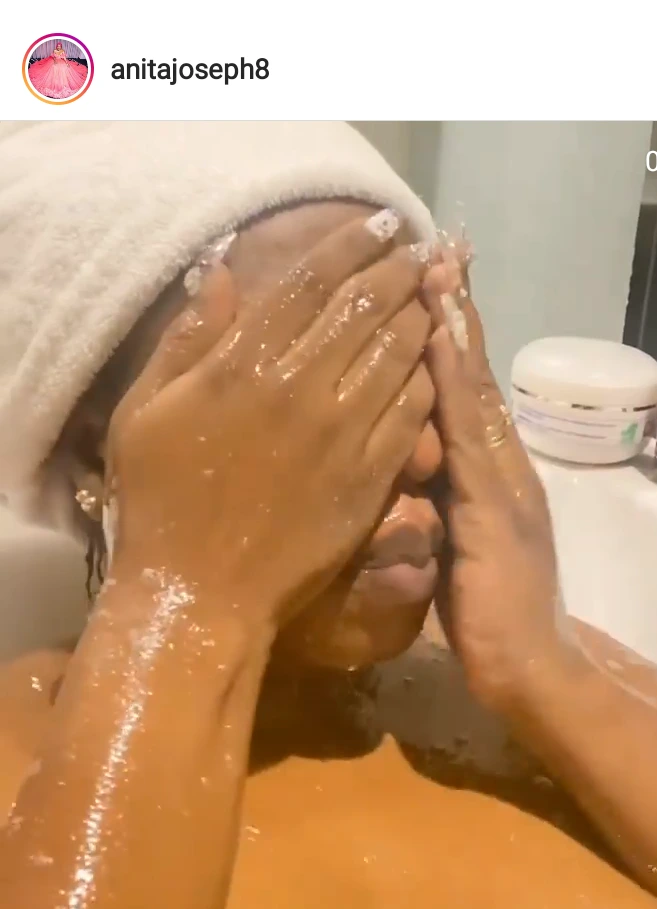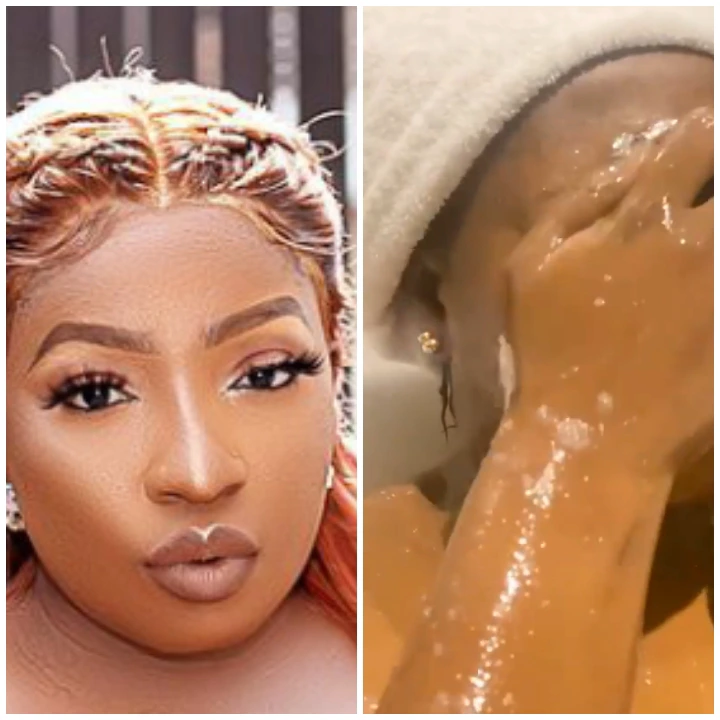 Fᴏʀ ᴏɴʟ
i
ɴᴇ ᴀᴅᴠᴇʀᴛ
WhatsApp only➪2347026214085
What did you think about this mind blowing article?
Drop your comment